Product Description
Intel Core I7-9800X X-Series Processor 16.5M cache 4.40GHZ FC-LGA14A
Maximize Performance
Whether you are working on your latest feature film or the next episode of a YouTube series, the unlocked Intel® Core™ X-series processors are designed to scale to your performance needs by using the two fastest cores at higher frequencies and up to 18 cores when extreme mega tasking is required. Experience extreme performance, immersive 4K visuals, high speed storage and memory, and the latest technological advancements – all designed to get you from planning to final product faster than ever.

Power Your Creativity
Spend more time creating and less time waiting. The Intel® Core X-series processor can handle your most demanding workload. Upload and edit your 360° videos quickly and experience VR videos–all in stunning 4K. There are no limits to what you can create on your new computer.

Mega-Task to the Extreme
When creating your best work, you need the most responsive technology to handle multiple, CPU-intensive tasks at once. With an Intel® Core X-series processor, you can edit your video, render 3D effects, and compose the soundtrack simultaneously without compromising your computer's performance.

Overclock with Confidence
The Intel® Core™ X-series processor family is unlocked to provide additional headroom. New features include the ability to overclock each core individually, AVX ratio controls for more stability, and VccU voltage control for extreme scenarios. Combined with tools like Intel's Extreme Tuning Utility (Intel® XTU) and Extreme Memory Profile (Intel® XMP), you have a powerful kit for maximizing performance.


Related Technology: Intel® Smart Cache
Improve efficiency with Intel® Smart Cache technology. All cores now have access to the entire last-level cache, pre-fetching data before requests are made. Intel® Smart Cache also features a new power-saving feature that dynamically flushes memory based on demand or during periods of inactivity, ensuring your applications keep up with your demands.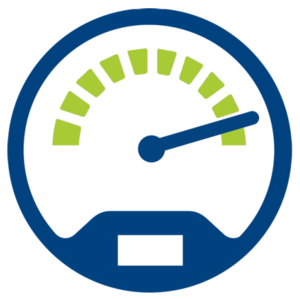 Higher Performance When You Need It Most
Intel® Turbo Boost Technology 2.01 accelerates processor and graphics performance by increasing the operating frequency when operating below specification limits. The maximum frequency varies depending on workload, hardware, software, and overall system configuration.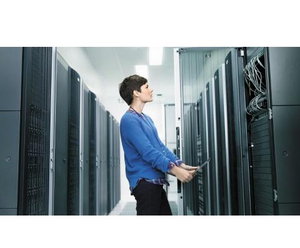 Simplify Virtualization and Reduce Overheads
Intel® Virtualization Technology (Intel® VT) helps make virtualization practical by eliminating performance overheads, reducing complexity, and improving security with hardware assistance. Virtualization allows multiple workloads to share a common set of resources so that a variety of workloads can co-locate while maintaining full isolation from each other.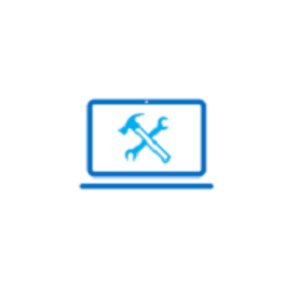 Processor
Processor family:
9th gen Intel® Core™ i7
Processor frequency:
3.8 GHz
Processor cores:
8
Processor socket:
LGA 2066
Component for:
PC
Processor lithography:
14 nm
Box:
Y
Processor model:
i7-9800X
Processor threads:
16
System bus rate:
8 GT/s
Processor operating modes:
64-bit
Processor series:
Intel® Core™ X-series
Processor cache:
16.5 MB
Processor cache type:
Smart Cache
Compatible chipsets:
Intel® X299
Processor boost frequency:
4.4 GHz
Bus type:
DMI3
Processor codename:
Skylake
Processor ARK ID:
189122
Memory
Memory channels supported by processor:
Quad
Maximum internal memory supported by processor:
128 GB
Memory types supported by processor:
DDR4-SDRAM
Memory clock speeds supported by processor:
2666 MHz
ECC supported by processor:
N
Power
Thermal Design Power (TDP):
165 W
Operational Conditions
Tjunction:
95 °C
Technical Details
Processor cache:
16896 KB
Product type:
Processor
Bus bandwidth:
8
Bus type units:
GT/s
Launch date:
Q4'18
Status:
Launched
Processor brand name:
Intel Core i7 X-series
Intel Core i7 X-series processor
Last change:
63903513
Product family:
Intel Core Processors
Intel Turbo Boost Max Technology frequency:
4500 MHz
Other Features
Maximum internal memory:
131072 MB
Graphics
On-board graphics adapter:
N
Discrete graphics adapter:
N
On-board graphics adapter model:
Not available
Discrete graphics adapter model:
Not available
Processor Special Features
Intel® Hyper Threading Technology (Intel® HT Technology):
Y
Intel® Turbo Boost Technology:
2.0
Intel® AES New Instructions (Intel® AES-NI):
Y
Enhanced Intel SpeedStep Technology:
Y
Intel 64:
Y
Intel Virtualization Technology (VT-x):
Y
Intel Virtualization Technology for Directed I/O (VT-d):
Y
Intel Turbo Boost Max Technology 3.0:
Y
Intel® Optane™ Memory Ready:
Y
AVX-512 Fused Multiply-Add (FMA) units:
2
Virtual Reality (VR) ready:
Y
Features
Execute Disable Bit:
Y
Maximum number of PCI Express lanes:
44
PCI Express slots version:
3.0
Supported instruction sets:
AVX 2.0,AVX-512,SSE4.1,SSE4.2
Scalability:
1S
CPU configuration (max):
1
Embedded options available:
N
Thermal solution specification:
PCG 2017X
Market segment:
DT
Added Security with Faster Data Encryption
The Intel® Advanced Encryption Standard New Instructions (Intel® AES-NI) enable fast and secure data encryption and decryption for better performance and less risk from timing and cache-based attacks than table-based software implementations. Intel AES-NI supports usages such as standard key lengths, standard modes of operation, and even some nonstandard or future variants.